Compact Retarder Proofer for 2 or 3 trolleys for 60x40 trays
Extremely compact retarder proofer, ideal to control the leavening process of bakery and pastry products. It can store n. 2 trolleys for trays 60x40 cm and manage up to 60 kg of product. By managing temperature and humidity the leavening process can be slowed down, to allow the baker to prepare it during the day and find it perfectly leavened and ready for baking the next morning. Available also it the Wagon version for n.3 trolleys for trays 60x40 cm.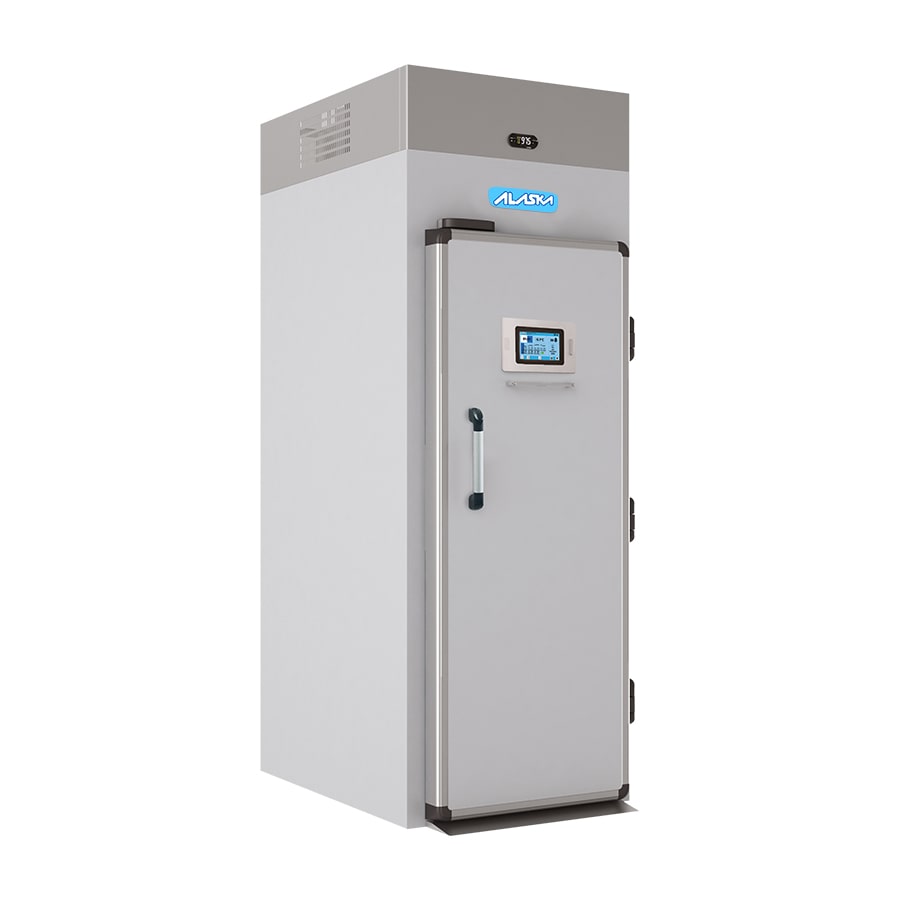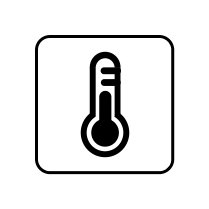 Temperature

Humidity

Duration

Fans speed
Retarder Proofer advantages
Thanks to its humidity and temperature control, the Retarder Proofer cycle allows with its 4(+1) separate phases to delay and control the leavening process and obtain a perfectly leavened product at the desired time.

Rapid cooling to block yeast activity

The product is kept at low temperature, the rising process is still suspended

The temperature begins to slowly rise, the rising process restarts

The proofer slowly reaches the set temperature and humidity, the rising process is completed

Optional step to block the rising once again by reducing the temperature, useful to keep the product ready for baking at a later time
Retarder Proofer at night, Proofing Chamber during the day!
A Retarder Proofer fulfils its main duty at night but can also be profitably used during the day as a proofing chamber!
Retarder Proofers can work in both heating and cooling mode, which means they are able to ensure a better leavening process compared to traditional proofing chambers with heating system only.
With a Retarder Proofer it is always possible to reach the desired temperature and humidity in every season, even the hottest ones, ensuring an uniform leavening with a constant duration.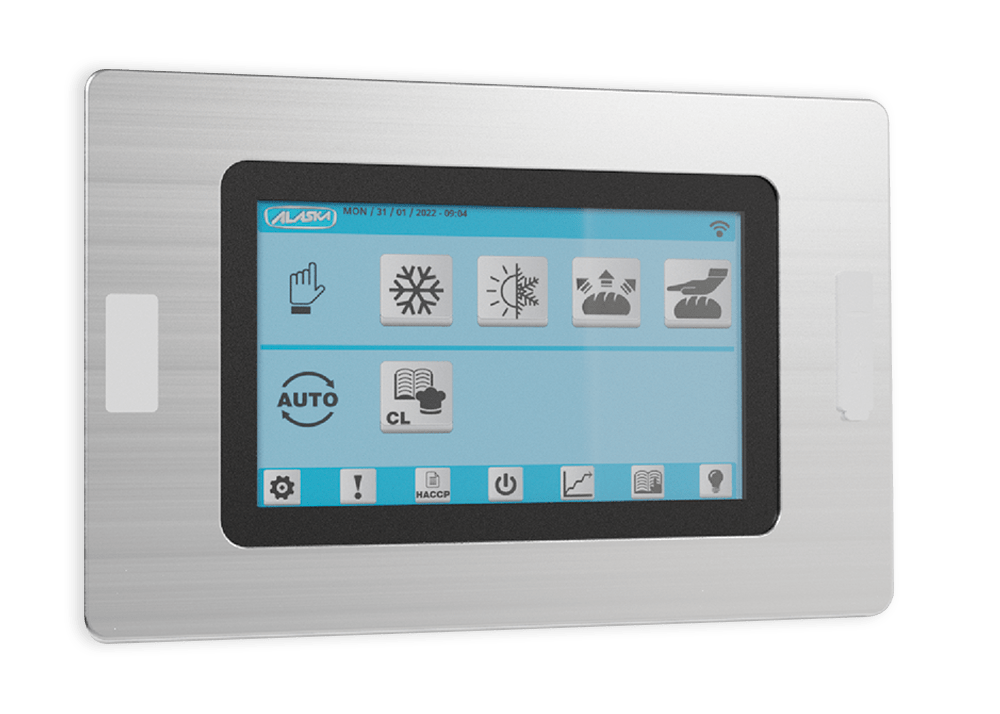 7" touch screen control panel for Industry 4.0
New 7" capacitive and high-resolution touch screen control panel, with intuitive programming and placed on the door for ease of access.
Equipped with Alaska Software LEV4 with:
Set and current values always displayed
Manual mode for Chilling, Conservation, Rising and Rising block
Automatic mode with complete Retarder Proofing cycles, customisable in each phase
Programmable start and finish cycle times
Tabular and graphical HACCP log with temperature and humidity history, downloadable on USB
Wifi for interconnection with Turri Group Web Platform
| Model | Capacity of trolleys for trays 60x40 cm [n] | Capacity of trolleys for trays 60x80 cm [n] | Product quantity [kg] | External width L [cm] | External depth P [cm] | External height H [cm] | Internal width Li [cm] | Internal depth Pi [cm] | Internal heigth Hi [cm] | Doorway L1xH1 [cm] | Maximum absorbed power [kW] | Voltage [Volt/F/Hz] |
| --- | --- | --- | --- | --- | --- | --- | --- | --- | --- | --- | --- | --- |
| UNIPAN | 2 | 1 | 60 | 90 | 116 | 250 | 70 | 93 | 185 | 70×190 | 2.9 | 230/1/50 |
| UNIPAN WAGON | 3 | 1 | 70 | 90 | 166 | 262 | 70 | 143 | 197 | 70×200 | 2.9 | 230/1/50 |
Standard features
Optional ▾
Downloads ▾
Standard features
Temperature adjustable from -10°C to +40°C

Humidity adjustable from 55% to 95%

White zinc-prepainted interior finish

White zinc-prepainted exterior finish

Panel insulation thickness: 70 mm

Floor insulation thickness: 20 mm

AISI 304 stainless steel floor and threshold

Automatic defrosting with heating element

Electronic control with 7" touch screen graphic display installed on the door

Alaska LEV4 Software
Optional ▾
Downloads ▾
Our proofers are at your disposal!
You can come to our headquarter and try your recipes working with a laboratory 4.0!
Fill out the form, you will be contacted in no time!